Wash & Fold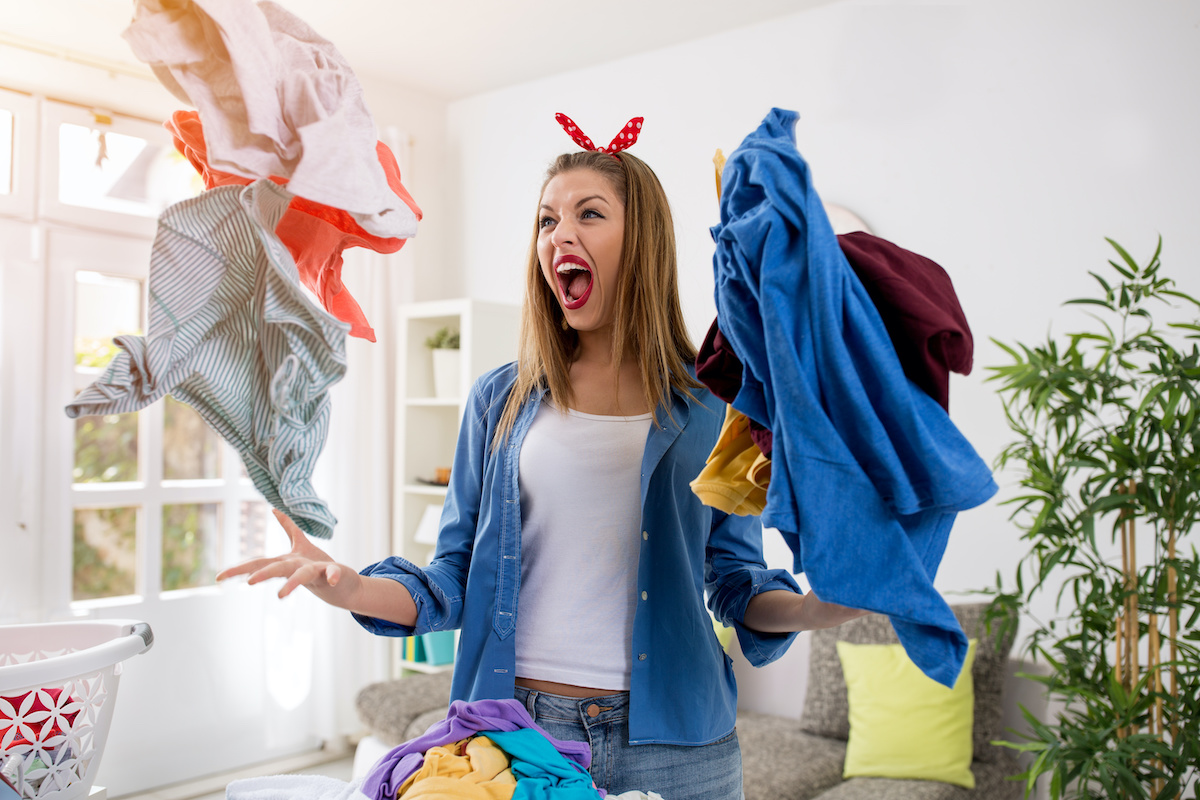 WashClub Lehigh Valley tackles the mundane job of doing laundry for you! We know that laundry is a fact of life, we all like to look our best and we can handle all of your laundry needs throughout the Allentown, Bethlehem and Easton area.
Our goal is to produce a better end product than what you could possibly do yourself. We use the latest in commercial detergents, softeners, deodorizers, stain removal products and processes not normally found in the average home laundry room.
Just tell us about any laundry preferences or specific stain removal help needed when placing your order and we will do our best to outperform your expectations!
We will neatly fold and package tightly so as to deliver your freshly cleaned laundry wrinkle free and separated by type or family member to make it as easiest for you to put away.
Go ahead... give yourself one less thing to worry about and free up your time to do the enjoyable things in life you like to do!
Do you... "hate doing laundry"?... Join the CLUB!
Do you... "not have time to do laundry"?... Join the CLUB!
Do you... "want more time for fun stuff"?... Join the CLUB!
Remember... There's an App for That!
CLICK +CLEAN = Free Time for You!
Our process is as simple as 1-2-3!
You start by placing your order on our easy-to-use website accessed from:
Home or Work Computer / Laptop
Smart Phone;
Tablet
Step 1: Add items to your shopping cart by choosing from the list we supply.
Step 2: Tell us all about your preferences. We use the latest in commercial detergents (additive free if requested), softeners, brighteners, bleaches and stain fighters coupled with fabric softener dryer sheets, if requested. Simply tell us how you like to have your laundry washed and dried with any specific instructions on a particular item.
Step 3: Let us know when your laundry will be ready by choosing your desired pickup time and then we need just 24 hours to deliver your fresh, clean, perfectly folded laundry on your scheduled time. We can deliver when you are home or leave in a specified location.
You are then notified by text or email when:
We get your order and requested time for pick up / delivery
When we are approx. 30 minutes away from pick up
Once we receive your order at our facility with confirmed items, we will send you an itemized invoice that will be billed to the credit card you supplied at time of enrollment.
When we are approx. 30 minutes or so away from delivery
When we deliver your first order we will include a free WashClub Lehigh Valley laundry bag for future orders making it as easy as possible to do business with us.
Washing & Drying Process
Every customer's laundry is looked after separately by our team of "washologists" who take great care to preserve the quality of your laundry. Our sophisticated order processing system alerts our team of any special care or general instructions related to specific items and/or the way that you want your items to be washed or dried.
Lastly, after a thorough cycle of drying, our team will neatly fold and package your laundry into our branded laundry bags taking care to separate by each person so as to be the easiest to put away when you receive it back.
Do you need laundry separated for each person? We can provide laundry bags for each person so everyone's laundry is washed then folded and packaged separately.
Bedding: We have large high capacity washers and dryers that can handle all your bedding including, mattress pads, pillows, sheets, comforters, blankets and spreads!
Simply click the get started button at the top right of this page! As a new customer you will receive 20% off your first order.